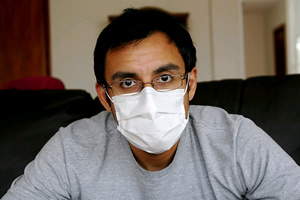 The swine flu threat level has been reduced in Mexico, and the virus is now behaving like seasonal flu in the United States.
Courtesy of
www.flickr.com
Two more cases of swine flu confirmed in Eagle County
By realvail.com
May 8, 2009 — Eagle County's Public Health Department Thursday reported two more confirmed cases of H1N1 (swine) flu, bringing the total number of confirmed cases in the county to three.

The latest cases involved a male and a female, both in their 20s. Neither was hospitalized and both are recovering. All three cases appear to be unrelated.

County Epidemiologist Becky Larson says she's not surprised by the additional cases.

"Once our first instance of H1N1 appeared in the county, it was only a matter of time before we saw additional cases," said Larson.

"It does not change our response to illness or our message to the community, which is to wash your hands, cover your coughs and sneezes, stay home if you are sick and keep a reasonable distance from those who are ill."

The American Red Cross at www.redcross.org and Ready Colorado at www.readycolorado.org are recommended resources. Or go to the Center for Disease Control (CDC) Web site at www.cdc.gov/h1n1.

Comment on "Two more cases of swine flu confirmed in Eagle County" using the form below