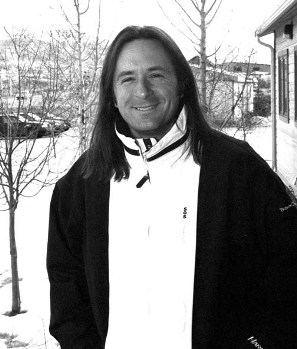 Eagle County Commissioner Arn Menconi has apparently dodged a second recall bid during his seven years in office.
Dan Davis
trekkerphoto.com
Menconi recall petition apparently falls short
County clerk says group did not submit signatures by 5 p.m. deadline
By David O. Williams
September 18, 2007 — A group trying to recall Eagle County Commissioner Arn Menconi reportedly has come up short in its bid to obtain 6,000 signatures and force a special election on the issue by the end of the year.


"Well, the committee to recall Arn Menconi has not communicated with this office yet, but (Committee to Recall Arn Menconi chairman) Mike Reid did write a letter to the Vail Daily which indicated that they would not be submitting their petition at this time due to lack of sufficient signatures," Eagle County Clerk and Recorder Teak Simonton wrote in an email to local media at 5 p.m., Tuesday, Sept. 18, the deadline for submitting the petition in order to get the question on a special-election ballot by the end of 2007.


Reid, a Vail resident and registered Republican, did not immediately return an email and phone call requesting comment. A letter on the Vail Daily website signed by Mike Reid states: "The bad news. Our grass-roots, citizens attempt to get the targeted 6,000 signatures during this time limit (60 days), came up short. Therefore, there will be no election scheduled to vote on removing Menconi – yet. … The good news. Our patriotic volunteers came very close to making this happen."


The letter goes on to state it's up to the people of Eagle County if they wish to continue pursuing the recall and try to remove Menconi from office prior to January of 2009, when he is leaving anyway due to term limits.


The letter accuses Menconi of subverting open-meetings laws and illegally using executive sessions, among other offenses. In previous statements, Reid's group has targeted Menconi for funding an early childhood development program called Bright Start despite the defeat of a tax increase to pay for such programs last November.


Menconi did not immediately return a call requesting comment, but in a previous interview said, "This is just an example of what happens when a politician takes a stand for something. I've talked to people all over the country who think it's bizarre that someone would try to recall someone for trying to fund early childhood development.


"When they lose for not having enough signatures, their comment will be we accomplished what we set out to do, expose Arn Menconi for who he really is. These people are gutless and they've lowered the integrity of politics in Eagle County."


Only 4,367 valid signatures of registered Eagle County voters were needed to force the recall, but most petition drives seek 20 percent more than necessary because that many are typically deemed invalid for a variety of reasons.


Comment on "Menconi recall petition apparently falls short" using the form below