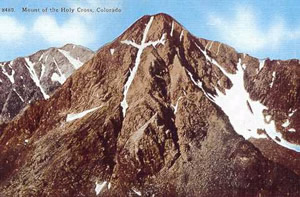 Eagle County's Palmer gives Holy Cross Energy board a green majority
By David O. Williams
June 10, 2009 — Adam Palmer, the environmental policy planner for Eagle County and a former environmental director for Vail Resorts, narrowly won a seat on the hotly contested board of directions of Glenwood Springs-based Holy Cross Energy.

Palmer beat out longtime board member and Vail Realtor George Lamb by a margin of 1,643 votes to 1,613. Holy Cross Energy is rural electric co-op with more than 43,000 members between Vail and Aspen. The battle for its board is part of a trend in recent years, with green candidates challenging longtime incumbents in order to promote more conservation and sources of renewable energy.

President of the board Tom Turnbull, a Carbondale rancher, won re-election over Glenwood Springs pool and spa purveyor Marshall Foote by a margin of 1,847 votes to 1,284 despite comments Turnbull made in the Holy Cross newsletter about warmer climates actually benefiting civilizations.

Auden Schendler, Aspen Skiing Company's executive director for sustainability, took exception to that statement and endorsed Palmer and Foote for the board, alarming some Vail-area Realtors who accused special interests from Aspen of trying to take over the co-op board and jack up electric rates.

With Palmer joining three other renewable energy advocates on the seven-member board, green board members now have a majority.


2 Comments on "Eagle County's Palmer gives Holy Cross Energy board a green majority"