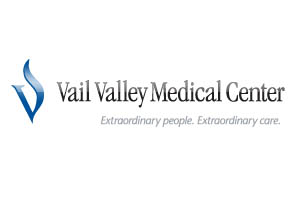 New outpatient operating room expansion planned for Vail Valley Medical Center Edwards campus
Portion of Edwards Pavilion To Be Reconfigured To Meet Community's Growing Needs
By realvail.com
June 25, 2009 — Doris Kirchner, Senior Vice President and Chief Operating Officer of Vail Valley Medical Center, today announced the hospital's plans to add new outpatient operating rooms at the Edwards campus. The addition is in response to expressed community need for convenient down valley operating room (OR) space. The addition will also alleviate OR and parking congestion at the Vail campus.

The new operating room expansion will accommodate patients who don't require overnight stays for their recovery. Procedures done at the Edwards campus will be elective outpatient procedures and may include: orthopedic, gastrointestinal, plastic surgeries and pain management procedures.

The expansion will involve reconfiguring a 9,500 square foot space in the Edwards Pavilion that officials say has not been maximized and is projected to be open in summer or fall of 2010. The reconfiguration is estimated to cost $7 million for construction and equipment and will add three operating rooms in addition to recovery and clerical space. Staffing the new OR space will create more labor hours for employees and could create more jobs.

"The current outpatient operating room space in Vail is nearing capacity," says Kirchner. "This expansion will accommodate a large portion of the medical center's down valley patient base, allow VVMC's surgical partners the space to recruit new surgeons for a growing clientele and reduce some of the pressure on the Vail campus."

The new OR space is part of a short term expansion and enhancement plan addressing the community's needs for the next three to five years. Other announcements in the short term plan include: a new level 5 urgent/emergent care facility in Gypsum, announced last week; a reconfiguration of the emergency department at the Vail campus; additional private patient rooms in Vail.

Construction for the reconfiguration will be put to bid.

Vail Valley Medical Center is a not-for-profit 501(c) (3) organization. It is governed by a Board of Directors composed of community leaders. Vail Valley Medical Center Foundation helps to support the ongoing needs of Vail Valley Medical Center. The Board, administration, employees and physicians at Vail Valley Medical Center are committed to continuous quality improvement, the centerpiece for creating an organization that provides excellence in service to each customer it serves. Vail Valley Medical Center is an equal-opportunity employer. It is handicap accessible and adheres to the Americans with Disabilities Act.


Comment on "New outpatient operating room expansion planned for Vail Valley Medical Center Edwards campus" using the form below