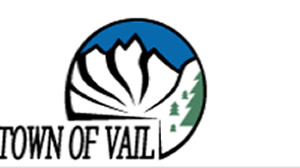 Vail voters will be asked to change Town Charter to fix council term-limit glitches
By realvail.com
July 27, 2009 — In addition to picking four new Town Council members, Vail voters Nov. 3 will be asked to change the Town Charter to make term limits more consistent with the Colorado Constitution.

A ballot question is being prepared for the Nov. 3 election that would ask Vail voters to amend the Town Charter to address inconsistencies within the Charter as well as certain conflicts with state election laws as they relate to the length of town council terms.

The Town Charter currently specifies the top three finishers in Vail's municipal elections receive four-year terms, while the fourth highest finisher receives a two-year term. The Colorado Constitution defines terms as four years and states that elected officials may not serve more than two consecutive four-year terms in office.

The Constitution also requires a candidate that has reached the term limit to wait four years before running again. The proposed amendment would allow a candidate that has reached the term limit to run again after two years.

The discrepancy has resulted in a legal opinion that would allow town council members who are approaching term limits to be eligible to serve four-year terms if re-elected. The legal opinion also recommends amending the Town Charter to address the discrepancy for the future.

During a discussion at its July 21 work session, the Town Council directed Town Attorney Matt Mire to draft a ballot question as follows:

Council members shall be elected to serve four-year terms. No council member shall serve more than two consecutive four-year terms. Partial terms of less than four years in duration shall not count toward this term limit. Terms shall be considered consecutive unless they occur more than one regular municipal election cycle apart.

The Town Council has until Aug. 18 to approve a resolution establishing the charter amendment ballot question. Vail's regular municipal election on Nov. 3 will include four openings for town council. Candidates will have from Sept. 14 to Oct. 2 to circulate and submit nomination petitions to the Vail Town Clerk for certification.

For more information about the charter amendment provision, contact Matt Mire at (970) 479-2107.



Comment on "Vail voters will be asked to change Town Charter to fix council term-limit glitches" using the form below