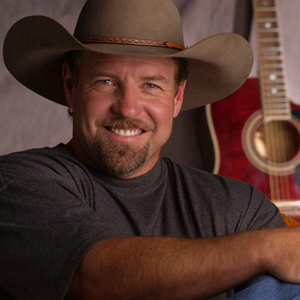 The Walker Williams band plays Ford Amphitheater Tuesday, July 1, at 6:30 p.m.

Walker Williams next up in Vail's Hot Summer Nights free tuesday concert series
By realvail.com
June 26, 2008 — Time to dig those cowboy boots out of the closet and release the inner cowboy (or cowgirl) – this coming Tuesday, July 1, the Walker Williams band hits the stage at Ford Amphitheater at 6:30 p.m. for the next Bud Light Hot Summer Nights free concert series.

Since 1991, the Walker Williams Band has performed their vibrant, boot-stomping country music to the delight of audiences. Voted one of the top three male vocalists by a Denver Post readers poll, Williams has opened for big-name fellow musicians like Willie Nelson, Merle Haggard and Faith Hill. Williams and his band bring their vibrant country style to the stage at the Ford Amphitheater Tuesday, July 1 as the Bud Light Hot Summer Nights free concert series continues.

Beginning with an introduction to the love of country music at an early age, then adding his own desire to entertain and an infectious fun-loving attitude, Williams has become one of the Rocky Mountain region's most popular and entertaining musicians. With his singing talent and ability to entertain, Walker's popularity spread quickly throughout Colorado.

Within his first year on the circuit, he was playing some of the best clubs in the Denver Metro area, including the award-winning Grizzly Rose, where he now holds status as "house band," and also traveling to the mountain resorts. By the second year, Walker was sharing the stage with country's best, opening shows for such headliners as Willie Nelson, Billy Dean, Sawyer Brown, Alan Jackson and Merle Haggard, and began spreading his touring circles into New Mexico, Arizona and Wyoming.

Walker and his band cater to the dance crowds, performing selections from Walker's own CD, covers of popular country songs and the occasional surprise tune from a variety of music styles. If you know how to two-step, three-step, cha-cha, waltz or swing, you're gonna love 'em. On the other hand, if you just like to kick back and listen to a great singer that can also entertain, you'll enjoy Walker's music and antics.

Gates open at 5:30pm. Organizers ask that you leave all alcoholic beverages, dogs and lawn chairs at home; picnics, legless chairs and strollers are welcome. The Bud Light Hot Summer Nights concert series is a project of the Vail Valley Foundation. For more information, call (970) 949-1999 or visit vvf.org.


Comment on "Walker Williams next up in Vail's Hot Summer Nights free tuesday concert series" using the form below