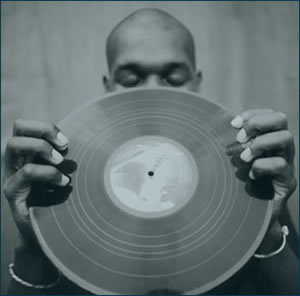 DJ Logic

Vail's Millennium Society brings DJ Logic to Samana Lounge
Annual fall show kicks off at ski museum, raises funds for three local charities
By realvail.com
October 13, 2008 — Vail locals in need of a little fall shake-up have come to expect fun in the form of music from the Millennium Society; Vail's "generation next" has hosted Big Head Todd and the Monsters and Blues Traveler in the past. This year the Vail Valley charitable organization, which fuses philanthropy with festivities, is changing its tune and hosting its first live DJ show with DJ Logic at Samana Lounge in Vail Village on Saturday, Oct. 18.

"I love Vail and I spend a lot of time here when I'm not working," says New York-based Logic," Samana is a great venue, and the crowds in Vail are always rocking. The chance to play here to support a great cause like the Millennium Society is awesome for me."

The Millennium Society directs its proceeds from this year's show between three local nonprofits – the Youth Foundation, Steadman-Hawkins Research Foundation and Bright Future Foundation (formerly the Women's Resource Center) – in keeping with its mission of promoting the health, education and well-being of Vail Valley residents, particularly children.

In spring 2003, Logic was called to join a major U.S. summer tour with Ben Harper and Jack Johnson. The Harper/Johnson tour diversified Logic's audience and in 2004 Logic joined one of the year's highest profile summer tours with Grammy winners John Mayer and Maroon 5, introducing his old-school flavor to the nation's young pop audiences.

Born in the Bronx, NY, Logic, nee Jason Kibler, experienced the birth of hip-hop firsthand. As a teenager, Logic received a pair of turntables for Christmas and was soon spinning music for dances and parties in gymnasiums and private homes all over his native borough. Influenced by both the boogie-down and downtown jazz scenes, Logic got his start playing turntables with live musicians in 1990 as a member of forward-thinking rock group Eye and I. After some early tutelage from Living Colour guitarist Vernon Reid, many members of New York's downtown jazz scene took notice of the innovative DJ and the fresh sounds he brought to their music.

"Big Head Todd and Blues Traveler were both a great success for the Millennium Society, and we are excited to bring a new type of music into the mix this year," said Millennium Society co-founder Jill Landman Alfond. "The cost of a ticket to this show buys you much more than just an incredible concert, gourmet food and premium wine and spirits; it's a way to enjoy a fantastic evening and give back to this great community at the same time."

The Youth Foundation provides and supports programs that serve economically disadvantaged youth from pre-school through college in Eagle County; the Steadman-Hawkins Research Foundation is a nonprofit scientific organization devoted to finding a cure for osteoarthritis; and Bright Future Foundation provides assistance and support to victims of domestic violence in Eagle County.

All tickets to the show are priced at $125 and include access to a reception at the Colorado Ski Museum & Hall of Fame beginning at 6:30 p.m., with dinner and premium wine and spirits. Ticket prices also include a one-year membership to the Ski Museum.

A silent auction before the show will give concertgoers the chance to bid on trips and other goodies from retail to dining to lodging certificates.

The Millennium Society is the Vail Valley's "Generation Next" – a like-minded group of 30-, 40- and 50-somethings dedicated to festive philanthropy. The group raises funds for the Youth Foundation, Steadman-Hawkins Research Foundation and a third discretionary charity at social events throughout the valley. Go to www.themillenniumsociety.org for more information.


Comment on "Vail's Millennium Society brings DJ Logic to Samana Lounge" using the form below