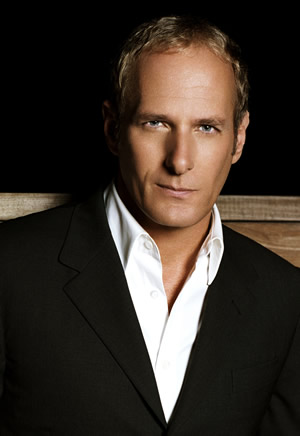 Michael Bolton show at Beaver Creek's Vilar Center rescheduled for Aug. 20
By realvail.com
May 11, 2009 — Michael Bolton fans won't have to wait quite as long to hear their favorite tunes as the acclaimed singer/songwriter's Vail Valley debut has been rescheduled at the Vilar Performing Arts Center for Thursday, Aug. 20, rather than his originally scheduled Aug. 24 date.

The rescheduled performance will still kick off at 8 p.m. and tickets are on sale now for this headliner concert. Current ticket holders should call the VPAC Box Office at (888) 920-ARTS (2787) for more information.

Bolton has sold more than 53 million records, won multiple Grammy awards for Best Male Vocalist, earned a star on Hollywood's Walk of Fame and sold out arenas worldwide.

His achievements as a songwriter may well surprise those who are only acquainted with his singing career. In addition to hits for Barbara Streisand, KISS and Cher, Bolton has also written songs for Joe Cocker, Marc Anthony, Kenny G., Peabo Bryson, Greg Allman, Wynonna Judd and many others.

Over the years he has earned multiple honors in his field, including BMI's Songwriter of the Year, Song of the Year and Million-Air awards, ASCAP's Writer and Publisher Awards and a Hitmaker Award from the Songwriters Hall of Fame.

With every show, Bolton reiterates, "It's my honor to share this music — and these moments — with my fans."

Tickets for Michael Bolton are $95/$145/$175 and are currently on sale and selling fast. Tickets are available online at www.vilarpac.org , by phone at (888) 920-ARTS or in person at the Vilar Center box office in Beaver Creek.

Tickets are available online 24 hours a day; the box office is open Monday through Friday from 11 a.m. to 5 p.m., with additional hours on performance days.

The Vilar Performing Arts Center is a project of the Vail Valley Foundation. For more information on the Vail Valley Foundation, visit www.vvf.org.


Comment on "Michael Bolton show at Beaver Creek's Vilar Center rescheduled for Aug. 20" using the form below