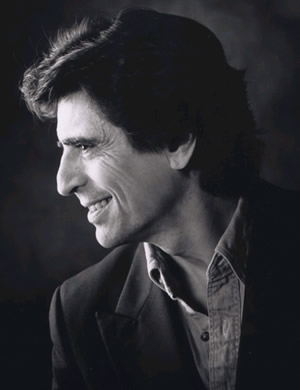 Ex-boxer, ball player, actor Villella best known as one of America's greatest dance heroes
By realvail.com
August 2, 2009 — For all of us who think that ESPN's SportsCenter is the epicenter of world news and events, the idea of cross training is nothing new. Football players take ballet classes to help improve their footwork for routes over the middle.

But what about an aspiring ballet dancer that not only letters in baseball, but enters the boxing ring and becomes a Golden Gloves welterweight champion before heading back to the barre? Would this be considered right cross training?

Such is part of the story of Edward Villella, one of America's greatest dance heroes, whose career will be celebrated Monday, Aug. 3, in a special UpClose evening at 6:30 p.m. at the Vilar Performing Arts Center in Beaver Creek.

The UpClose evening will not only examine his incredible career, but will feature performances and on stage rehearsal looks at the many works created for and made famous by Villella, including masterpieces by George Balanchine and Jerome Robbins.

Joining Villella and Dance Festival director Damian Woetzel for this special evening will be members of Villella's Miami City Ballet, along with special guest stars Ethan Stiefel and Robert Fairchild. Performance pieces will include an excerpt from Balanchine's "Rubies", which has quickly developed as a Vail Valley favorite, along with a behind the scenes look at selections from the company's August 1 performance at the Ford Amphitheater.

Following his college years at the New York Maritime Academy, as well as his time on the diamond and in the ring, Villella was destined to prove that a tough brash kid out of Bayside, N.Y., could turn into a major artist, and in doing so, change the way men danced in America as well as the way male dancers were perceived.

Villella danced at the inaugural of President John F. Kennedy, and also performed for Presidents Johnson, Nixon and Ford. In 1975, he won an Emmy Award for his CBS television production of "Harlequinade". He also utilized his many television appearances to bring ballet to a more mainstream audience, including star turns on the "The Ed Sullivan Show", "The Odd Couple," and even the soap opera "Guiding Light".

In 1997, he was named a Kennedy Center Honors recipient and was awarded the National Medal of Arts by President Clinton.

While boxing may not necessarily be the cross training method of choice for all aspiring dancers, it's probably a safe bet that you shouldn't mess with Edward Villella.

Tickets for the August 3 UpClose evening with Villella are priced at $45 and $55 at the Vilar Performing Arts Center.

Tickets for all performances of the 2009 Vail International Dance Festival are available online at www.vaildance.org or by phone at either (970) 845-TIXS (8497) or 888-920-ARTS (2787).


Comment on "Ex-boxer, ball player, actor Villella best known as one of America's greatest dance heroes" using the form below