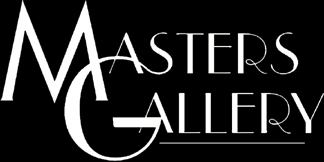 Artist Carrie Fell will team up with Masters Gallery in Vail to help children create original artwork Nov. 18-19

Masters Gallery and Artist Carrie Fell team up to teach Vail preschoolers to paint outside the lines
By realvail.com
November 9, 2009 — A young Picasso might soon be discovered at Vail's Children's Garden of Learning this fall. Celebrated western artist, Carrie Fell, will create a two-day art class for local preschoolers. The 3- to 5-year-olds will learn Fell's unique method of painting and create their own canvases. These priceless creations will be auctioned off at a special artists' reception hosted by Masters Gallery in Vail Village.

Students will work with Fell in small groups and will collaborate with the artist to create their own western masterpieces. Fell paints without brushes, creating sweeping lines and vibrant canvases with her hands. She encourages young artists to be creative and focus on painting outside the traditional lines.

Children's Garden of Learning Director Dee Dee Hense is thrilled the students will work with Fell: "The creativity of our children never ceases to amaze us all. To have such a talented artist as Carrie Fell direct them in their creations is a fabulous opportunity."

Masters Gallery will not only host the party but has been instrumental in turning the idea into a reality. Well known for their children's art giveaways during holiday season, gallery manager Rayla Kundolf wanted to establish a program that combined art appreciation with creativity.

"Carrie Fell's self-taught style of painting and bold movements of paint and the brave use of color seem effortless as the images come alive and awaken the spirit of the west on her canvas," says Kundolf.

A featured artist at Masters Gallery, Fell has spent her career working with children to establish a connection to art. It made perfect sense for her to be the artist who will work with the preschoolers. Her brilliant colors and familiar western subjects fascinate children.

Teachers at Children's Garden of Learning are working with parents to ensure that the event is a success. Parent Alicia Arseneau explains, "I am beyond thrilled that my daughter is lucky enough not only to meet an artist the caliber of Carrie Fell, but also to be able to create something that she will have forever".

Fell, the Vonder Linden Family, as well as an anonymous donor, have graciously donated funds to purchase art supplies for over 100 children.

The art classes will be held Nov. 18-19. The artist reception and sale, which is open to the public, will be held on Thursday, Nov. 19 at 7 p.m. at Masters Gallery. Tickets are $20 per person and can be purchased at the door. All proceeds will benefit The Children's Garden of Learning.


Comment on "Masters Gallery and Artist Carrie Fell team up to teach Vail preschoolers to paint outside the lines" using the form below