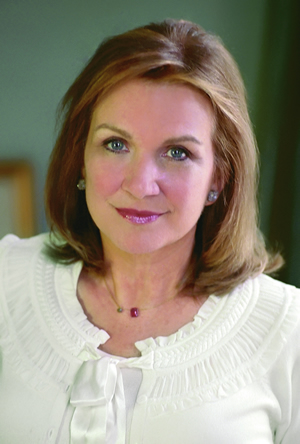 Elizabeth Edwards is the featured speaker at the annual Vail Breast Cancer Awareness Celebration of Life Luncheon in July.

Elizabeth Edwards to speak at Vail Breast Cancer Awareness Group's annual luncheon
By realvail.com
March 25, 2009 — Breast cancer survivor Elizabeth Edwards, an author and advocate for healthcare and children's causes, will be the featured speaker at the Vail Breast Cancer Awareness Group's (VBCAG) 15th annual Celebration of Life luncheon.

Edwards is the wife of former U.S. senator and vice-presidential and presidential candidate John Edwards.

The Beaver Creek Resort Company is sponsoring the event, which will be held on Tuesday, July 14, at The Park Hyatt, Beaver Creek. The day's events will be begin with a silent auction at
11 a.m., followed by the luncheon and Edwards' presentation. The cost is $100 per person.

A champion for children and an accomplished attorney, Elizabeth Edwards has been a tireless worker on behalf of important social causes. She is currently working with the Center for American Progress as a Senior Fellow, focusing on healthcare issues.

Edwards graduated from the University of North Carolina's Law School in May 1977. Soon she was employed by the North Carolina Attorney General's office where she worked for the Department of Natural Resources and Community Development and the Comprehensive Employment and Training Act.

From 1984 to 1996 Edwards worked at the Raleigh law firm of Merriman, Nicholls and Crampton. She also taught legal writing as an adjunct instructor at UNC Law School for two years, and in 1996-97 was a member of the first group of Public Fellows at the College of Arts and Sciences at UNC.

Edwards is the mother of four children: Catharine, Emma Claire and Jack. Her first child, Wade, died in 1996, at which time she helped to establish the Wade Edwards Foundation and created a computer-learning center for youngsters in Raleigh.

Over the years she volunteered with the Parent Teacher Associations at her children's school as well as at Goodwill Industries and was a "soccer mom." She continues to serve her community by expanding educational opportunities for all children.

"We feel so privileged to bring Elizabeth Edwards to the Vail Valley," said VBCAG co-founder Patti Weinstein. "We've already begun getting reservations from the people that have heard 'the buzz.'"

In addition to her many accomplishments, Edwards has inspired countless women through her willingness to publicly share her battle with breast cancer through her book, "Saving Graces: Finding Solace and Strength from Friends and Strangers," a memoir of her trials, tragedies and triumphs and how so many communities have celebrated her joys and offered her steady strength and quiet hope in darker times.

The Vail Breast Cancer Awareness Group was co-founded in 1993 by Avon resident, Brenda Himelfarb and Edwards resident, Patti Weinstein.

The group, which also includes board members Kristin Kenney Williams, Lynda Gustafson, Wendy Lew, Kathy Spangler, Pollyanna Forster and Joyce Bradley, strives to ease the financial and emotional burdens endured by those women in Eagle County who are battling breast cancer. Since its inception, The VBCAG has raised over $600,000.

For sponsor opportunities, reservations or more information, please call (970) 479-8595. Speaker information is available at www.apbspeakers.com.


4 Comments on "Elizabeth Edwards to speak at Vail Breast Cancer Awareness Group's annual luncheon"