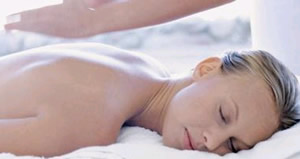 Westin Riverfront Resort & Spa gym memberships now open to the public
By realvail.com
May 17, 2009 — The Riverfront Club at The Westin Riverfront Resort & Spa is now offering single and family gym memberships starting as low as $100 per month. The Riverfront Club offers two different levels of membership – Alpine and Elite:

* Alpine Membership includes access to the Riverfront Club with state-of-the-art cardio and weight lifting equipment, the outdoor 25-yard fitness lap pool, three infinity hot tubs and locker facilities, plus a complimentary 5-class punch card for Indoor Cycling, yoga and Pilates Mat and Chair classes.

* Single Membership dues start at $100 per month with a $100 initiation fee.

* Elite Membership includes everything above, plus a New Leaf Metabolic Testing Mask (a $45 value), unlimited CycleFit, yoga and Pilates classes, complimentary access to the Club Ride and Club Run programs and one complimentary personal training session.

* Single Membership dues start at $120 per month, with a $100 initiation fee.

Other perks include discounts on the Master's Swim program, discounted guest passes and a complimentary 60-minute club orientation. In addition, all Riverfront Club members receive:

* 20% off body and facial spa treatments at Spa Anjali

* 20% discount on personal training rates


* 20% off published room rates at The Westin Riverfront

* Up to three hours complimentary parking in The Westin Riverfront garage

For non-members, The Riverfront Club is offering access to its programming, including:

* $120 for an unlimited 1-Month CycleFit Passport

* $120 for an unlimited 1-Month Yoga Passport

* $140 for a Master's Swim Passport (20-Punch Program)

Some restrictions apply. To learn more about membership at The Riverfront Club, please call (970) 790-2051 or visit www.riverfrontclub.com.

Situated at the base of Beaver Creek Mountain in Avon, The Westin Riverfront features 210 guest residences ranging from spacious studio suites to three-bedroom condos. For more information, call (866) 949-1616 or visit www.westin.com/riverfrontavon.

Comment on "Westin Riverfront Resort & Spa gym memberships now open to the public" using the form below